Porcelain Veneers – Annandale, VA
Turn Heads For All The Right Reasons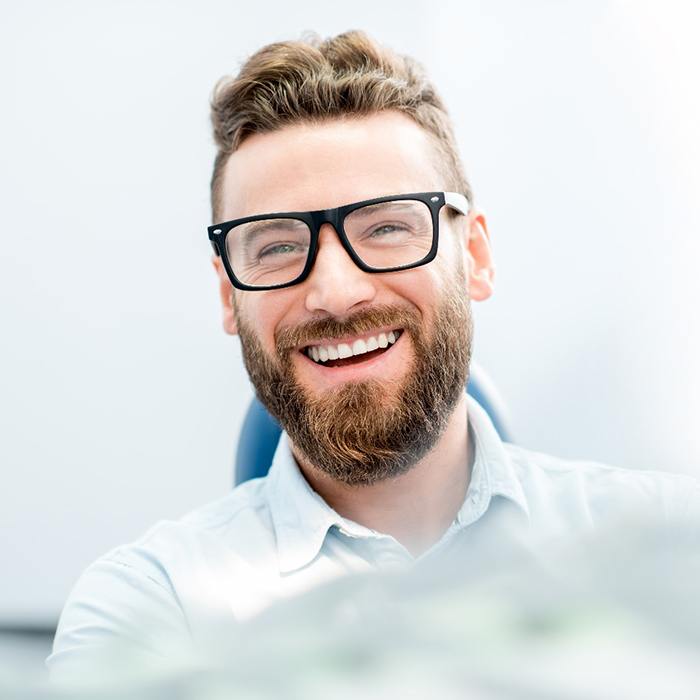 Are you unhappy with the smile you see in the mirror? Do you tend to cover your teeth while talking or in photos? If so, then you might consider enhancing your smile with veneers in Annandale. With these durable and tooth-colored porcelain shells, you'll be able to mask one or more dental flaws in a single procedure. Dr. Salari will examine your teeth and gums to determine if you are a good candidate for this treatment. Feel free to read on or give us a call if you wish to learn more today!
What Are Dental Veneers?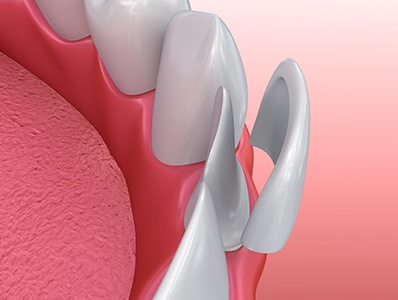 Veneers are wafer-thin layers of dental porcelain that are specifically designed to blend seamlessly over the front surface of your teeth. Not only are they durable and look exactly like natural pearly whites, but they're also highly resistant to staining and discoloration. Once they're bonded, they can effectively conceal one or more imperfections in your smile, including:
Chipped or cracked teeth
Stained or discolored teeth
Misshapen or naturally small teeth
Gapped or misaligned teeth
The Process of Getting Veneers
Dr. Salari will first administer a local anesthetic and prepare the teeth for the veneers. She will etch and buff the tooth surface to ensure that the veneers are properly bonded to the teeth. Then, Dr. Salari takes dental impressions which are sent to a dental lab for fabrication. You'll wear temporary veneers for a couple of weeks until your final ones are ready. Once your permanent shells are complete, Dr. Salari will bond them to the teeth and ensure they're the right fit and color that you wanted.
Following treatment, you may have some tooth sensitivity. We advise our patients to refrain from eating hard, crunchy, hot, or cold foods. Dental veneers can be cleaned and cared for just like natural teeth. Over the years, if you damage the veneers or if there are any changes in the fit of the veneers, call our dental office for repair and replacement.
The Benefits of Veneers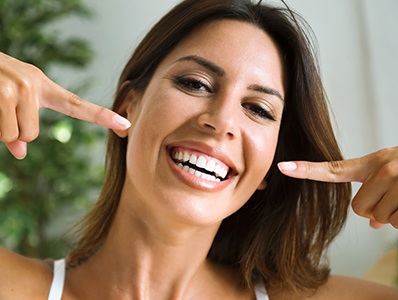 Veneers are one of the most popular and comprehensive cosmetic treatments available, as they can offer numerous benefits to your smile, including:
An all-inclusive solution for multiple dental flaws
A simple, efficient, and quick method to significantly enhance your teeth
Durable and natural-looking dental material that matches the rest of your smile
Effective results that can last 15 years or more with proper care
Requires simple dental hygiene and regular checkups to maintain
Porcelain Veneers FAQs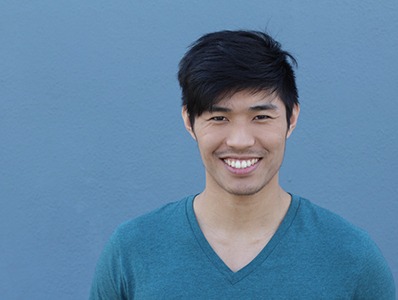 Now that you know the various benefits of veneers, you can feel more confident that you'll be able to achieve your dream smile. However, you also may want to know more about what you should expect from the treatment before committing to it. For this reason, our team at Nova Smile Dental is glad to share and answer some of our most commonly asked questions about veneers in Annandale. Keep reading to learn more, or reach out to our office if you don't see the information you're looking for!
Can I Change the Color of My Porcelain Veneers?
If you have old and stained dental veneers, contact our dental office and we can help replace them for you. Brand new veneers can brighten the appearance of the smile. Over many years, their brightness may fade. Please let us know if you have older veneers and would like a replacement. We will be happy to help you.
Do Dental Veneers Look Like Natural Teeth?
Yes, because they are made of porcelain, our dental veneers blend in with the look and feel of natural teeth. The ceramic is thin enough to ensure that the veneers do not look or feel bulky. Veneers are also resistant to staining and will stay their same white color for many years.
Do Porcelain Veneers Damage the Tooth Enamel?
Veneers are typically used to cover areas of damage. Our porcelain veneers can cover chipped, cracked, worn, fractured, and otherwise broken teeth. We do prepare the teeth so we can bond the veneers; this is done by etching the enamel and creating a good surface that the veneers conform to. However, this does not irreparably damage the enamel.