About Our Dental Office – Annandale, VA
Comfort, Precision, & Compassion at Every Appointment
Dr. Salari is an experienced dentist and highly trained prosthodontist in Annandale, VA. She provides comprehensive dental care for immediate implant placement, TMJ therapy, porcelain crowns, and dental veneers to create functional smiles for her patients. By ensuring that every patient receives comfortable dental care, she can provide high-quality results and lasting outcomes.
Dr. Salari is passionate about being a lifelong learner in her field and sharing her experience with others. In fact, Dr. Salari continues taking education courses to update her knowledge, skills, and the use of the latest technologies every year. Continuing her education has allowed Dr. Salari to keep up with modern methods and techniques for treating her patients. It also ensures that the dental care you receive in our Annandale dental office is of the highest standard and designed to meet your specific needs or aesthetic goals.
Addressing Dental Fear and Anxiety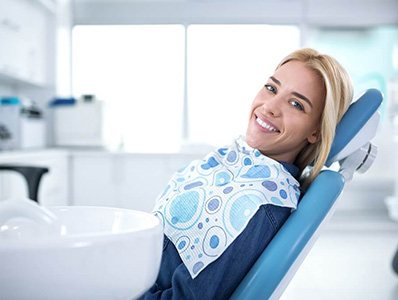 At Nova Smile Dental, Dr. Salari and her dental team take the time to get to know their patients as individuals. Dr. Salari understands that it can be difficult for some patients to visit the dentist due to fear or anxiety. If you feel apprehensive about making routine visits or worry about an upcoming dental procedure, we can help. Additionally, if you or a loved one have a dental phobia and avoid dental care, as a result, please contact our dental office.
Dr. Salari is here to help her patients. She utilizes pain management techniques to prevent discomfort and ease anxiety. Dr. Salari also offers dental sedation, a safe treatment method that is typically used for complex dental procedures. However, sedation may also be used for patients with dental phobia. Dr. Salari makes it her mission to ensure that her patients feel comfortable and safe in her dental office. Please call Nova Smile Dental if you require accommodations. We want you to get the essential dental care you need.
Dr. Salari utilizes the latest technological innovations in dentistry for high-quality and long-lasting results:
Precise Dental Tools
Traditional hand-pieces or drills can be noisy and uncomfortable. Our dental office uses electric hand-pieces for restorative dental procedures. Electric handpieces offer less vibration and noise but more precision. This tool is used for dental crowns and veneers to prepare the tooth enamel for treatment.
Digital Imaging
Dr. Salari uses digital imaging to closely examine the tooth roots and nerves as well as find areas of damage or infection. Our digital x-rays offer accurate diagnoses and less radiation than traditional x-rays. Digital imaging also allows us to store patient images and send them to specialists or insurance companies.
Laser Dentistry
Dental lasers use light and heat to target the tooth enamel, areas of decay, infected gum tissue, and whitening agents. Laser dentistry can be used for tooth and soft tissue related procedures without the need for local anesthesia. Dental lasers make procedures comfortable and do not require needles or drills.
Intraoral Cameras
An intraoral camera is a small camera that allows us to view clear, precise images of your mouth, teeth, and gums. Using these clear images, we are better able to diagnose dental problems. Intraoral cameras can also be saved for your dental records and shared when we refer you for specialty care. We also use these small cameras to help educate patients about their oral health and the best ways to prevent oral health problems.
Cone Beam CT Scan
The Ray Medical CBCT system allows Dr. Salari to diagnose problems in the teeth and jaw. This imaging creates accurate, three-dimensional (3D) images of the teeth, gums, and nerves. With CBCT scans, Dr. Salari can diagnose TMJ problems and find the best areas for inserting dental implants.
Call Our Dental Office Today
Are you looking for a dentist that serves patients from Annandale, Fairfax, and Northern Virginia? Call Dr. Salari of Nova Smile Dental today at 703.763.0800. Request a dental consultation with Dr. Salari or a member of her dental team online. Please let our team know if you have any remaining questions about our dental office or current dental concerns that need to be treated. We will be happy to help you.