Periodontal Treatment – Annandale, VA
Able to Soothe Sore Gums
Do your gums bleed when you brush and floss? Are your gums sensitive to hot and cold? You may have gingivitis or gum inflammation. Gum inflammation is the primary stage that eventually leads to periodontitis or gum disease. Although common, gum inflammation and disease can cause severe oral health problems. Dr. Salari is here to help. She provides periodontal treatment in Annandale, VA at Nova Smile Dental. Dr. Salari helps restore the teeth and gums by removing harmful bacteria and plaque. She can also reverse gum pockets that form as a result of periodontitis.
Symptoms of Gum Inflammation and Disease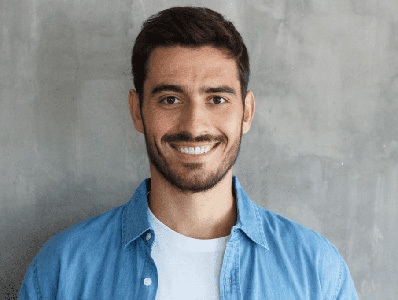 Gingivitis and periodontitis are shown through these common symptoms:
Bleeding gums
Tooth and gum sensitivity
Bad breath
Swollen gums
Mouth sores
Toothaches
Gum recession
Bone loss
Please contact our dental office if you have noticed any of the signs of gum disease. After a thorough examination and consultation, we will help determine the best method of treatment for you.
Treatments for Gum Disease
There are a variety of options for patients with gingivitis and periodontitis, including:
Arestin: Arestin is an antibiotic that we place in the infected areas of the gums, often in the gum pockets. It can fight gum disease-causing bacteria right at the source of the infection for about 30 days.
Scaling and Root Planing: This treatment provides a deep cleaning above and below the gum line. For scaling, a dental hygienist removes plaque, tartar, and bacteria using specialized tools. With root planing, the hygienist smooths down the tooth roots so the gums can easily attach to the teeth.
Laser Dentistry: Dental lasers may be used to remove diseased gum tissue. They minimize the risk of reinfection and promote a faster healing response from the body. Laser dentistry is a safe treatment option that can also be utilized for gum grafting. Gum grafting adds healthy gum tissue to deep pockets created by periodontal disease.
Contact Our Dental Office
Have you noticed any of the signs of gum inflammation or disease? Call Nova Smile Dental for periodontal therapy today at 703.763.0800. Schedule a dental appointment with Dr. Salari on our website.