Dentures – Annandale, VA
Get Your Smile & Confidence Back
Do you have one or more missing teeth? Are you also struggling with eating and talking? At Nova Smile Dental, we understand how difficult this situation can be, as it can affect both your confidence and overall quality of life. That's why it's important to replace your missing pearly whites, as you can regain your normal oral habits and preserve any remaining teeth. Fortunately, our team can provide the restoration you need with dentures in Annandale. Keep reading or speak with us directly if you'd like to learn more about this treatment option today!
Why Choose Nova Smile Dental For Dentures?
Expert & Caring Dental Team
Durable & Effective Restoration Treatments
Professional Dentist With 20+ Years of Experience
Who Is a Good Candidate for Dentures?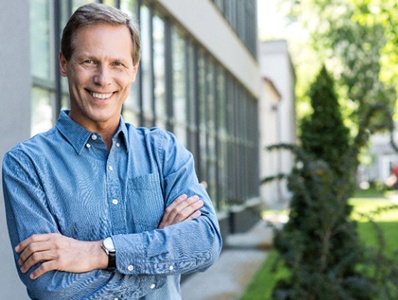 You might be a good candidate for dentures if you're missing several teeth or a full arch. The best way to know if this treatment is right for your dental needs is by scheduling an initial consultation with your dentist in Annandale, Dr. Salari. She'll thoroughly examine your oral health, and address any issues she might detect such as tooth decay or gum disease before proceeding with your treatment plan. Once any dental problems are resolved, we'll discuss which kind of denture will be best for restoring your smile.
Support – please use the current image on the page for the "Types of Dentures" section. Thanks!
Types of Dentures
Thanks to advancements in dental technology, we can replace one or more missing teeth with dentures that look and feel like natural teeth. Here are several types of these restorations that we can provide:
Partial Dentures
We recommend partial dentures for patients who are not eligible for a dental bridge. Partial dentures replace rows of missing teeth with a dental prosthesis. This device clasps onto your remaining pearly whites to seamlessly fit with the rest of your smile. This type of denture is usually removable and prevents the shifting of any remaining pearly whites.
Full Dentures
These restorations are designed to help patients who are missing an entire row of teeth. These are also made of ceramic material like partial dentures, providing a natural-looking replacement for your smile. However, they rely on the suction with your gums, which can be challenging when learning to speak and eat with them. Be sure to use denture adhesives or speak with our team if you experience any difficulties with wearing them.
Implant Dentures
Unlike traditional ones, implant dentures are directly attached to titanium posts that are surgically embedded in your jawbone. Here are several variations of this treatment and how they restore the full function of your smile:
Ball Attachment Denture: This type of denture requires two implants placed in the lower jaw and a denture that snaps onto the implants. This stabilizes the lower denture.
Bar Attachment Denture: For a bar attachment denture, we place four to six implants into the lower jaw. After the implants are healed, they are connected with a custom support bar. The denture is made with special internal retention clips, or an overdenture, that attaches to the support bar.
Screw Retained Denture: For these dentures, we place five or more implants in your jaw and attach a permanent denture. Your denture is held in place by screws or clasps that secure it to the support posts or bar. This denture will replace all your missing lower teeth.
The Benefits of Dentures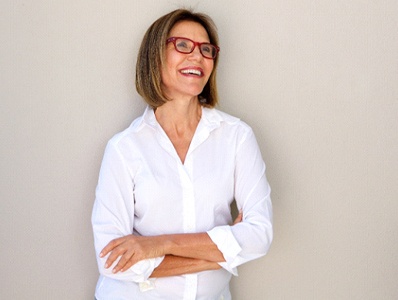 Dentures are one of the most popular treatments out there for replacing smiles. Here are some of the benefits you can expect to enjoy from this restorative solution:
Effectively restores your bite for stress-free chewing ability.
Cost-effective treatment.
Easy to clean and maintain.
Preserves your facial structure.
Completely customized to fit your smile.
Can last around 10 years with proper care.