Implant Dentures — Annandale, VA
Restore a Beautiful and Fully Functioning Smile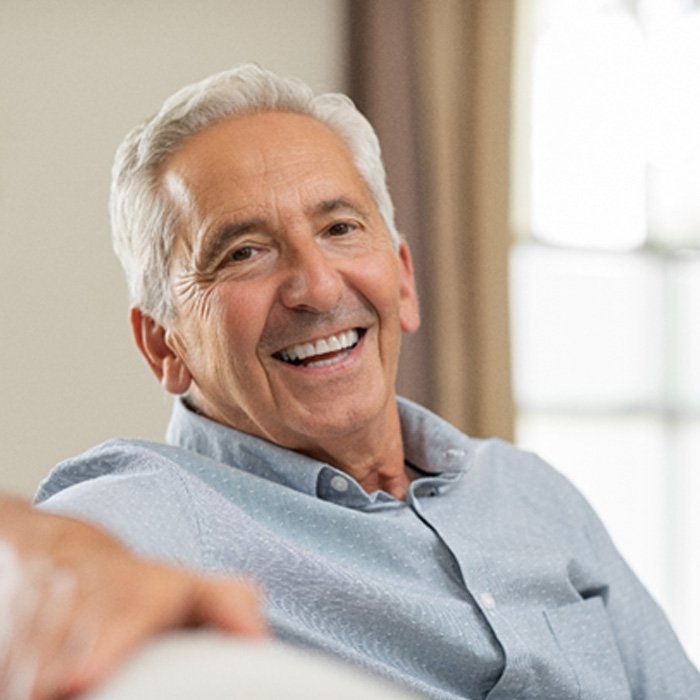 Over 36 million Americans are estimated to be without teeth, relying on dentures for essential functions like eating and speaking. However, traditional dentures can present challenges as they may slip out of place at inconvenient times. Fortunately, Nova Smile Dental offers a solution with durable and long-lasting dental implants to ensure your new teeth stay securely in place. To learn more about this solution, continue reading or schedule a consultation with us today!
What Are Implant Dentures?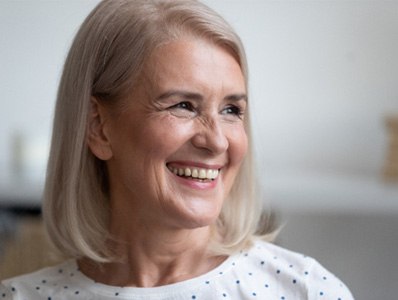 Implant dentures offer a significant advancement over traditional dentures. Instead of relying on suction or adhesive, they're securely held in place by small, screw-like posts surgically inserted into the jawbone. This innovative technique ensures that your new teeth are anchored firmly to your mouth, providing stability and confidence.
When it comes to implant dentures, there are two options to consider: fixed or removable. Let's take a closer look at each one:
Fixed/Permanent Implant Dentures
Fixed implant dentures offer a secure and permanent solution. They're designed to remain firmly in place and can only be removed by a dentist. By strategically placing and positioning 4-6 dental implants in the jawbone, a full denture can be permanently supported. Most patients appreciate this type of denture as it allows them to forget they are wearing dentures altogether. However, it's important to note that fixed implant dentures require a sufficient amount of jawbone density to ensure successful placement.
Removable Implant Dentures
Removable dentures offer a flexible implant denture option. They're securely anchored in place using clips or ball sockets attached to dental implants, allowing the convenience of removing them as needed. While daily removal is necessary for cleaning, removable dentures typically require only 2-5 implants for support.
The Implant Denture Procedure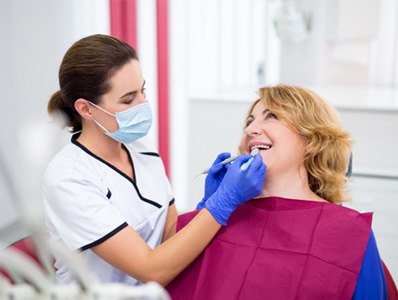 During your initial consultation, we will assess your eligibility for dental implants and customize a treatment plan to meet your specific needs. In some cases, preliminary procedures such as bone grafting may be necessary before proceeding with implant placement.
The next step involves surgically inserting the implant posts at strategic locations in your jaw. These posts will gradually bond with the surrounding bone over a period of up to six months. Once the bonding process is complete, metal connectors called abutments will be placed on the implants.
In the final stage, we will design your personalized denture and attach it to the implant posts using the abutments. This comprehensive process ensures a secure and natural-looking smile that will restore your confidence and oral functionality.
Am I a Candidate for Implant Dentures?
If you have lost an entire arch of teeth, implant dentures could be an ideal solution for you, provided certain conditions are met:
You don't have underlying oral health issues
You have enough jawbone density to support dental implants
You have a commitment to oral hygiene
Even if immediate dental implant placement is not possible, completing necessary preliminary treatments can pave the way for future implant placement. Our experienced team will guide you through the process, ensuring that you receive the best possible solution for restoring your smile.
Benefits of Combining Dentures & Dental Implants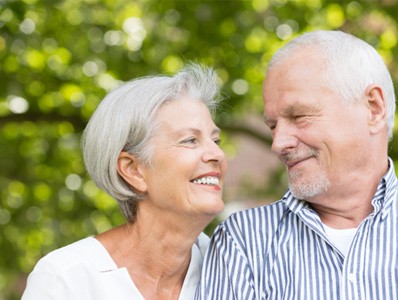 Implant dentures offer numerous advantages that surpass traditional dentures, including:
Natural-looking results
Fully restored biting force
Preserved jawbone health
Long-lasting solution with proper care and maintenance